World-class eCommerce Fulfillment service is here
DPX is a leading eCommerce fulfillment service provider in Thailand. With our world-class quality standards, we can meet the requirements of many global brands and leading local brands customers.
We support brands through 5 main services
More than 7 years of experience
Sales Orders' Value (Million Baht)
World-class operation standard
With our commitment and continuous development in our service quality for more than 7 years, DPX can achieve high satisfaction from both domestic and international customers. 
World-Class Fulfillment Center
Our 8-rai warehouse is operated with world-class standard, satisfaction guaranteed by many global-brand customers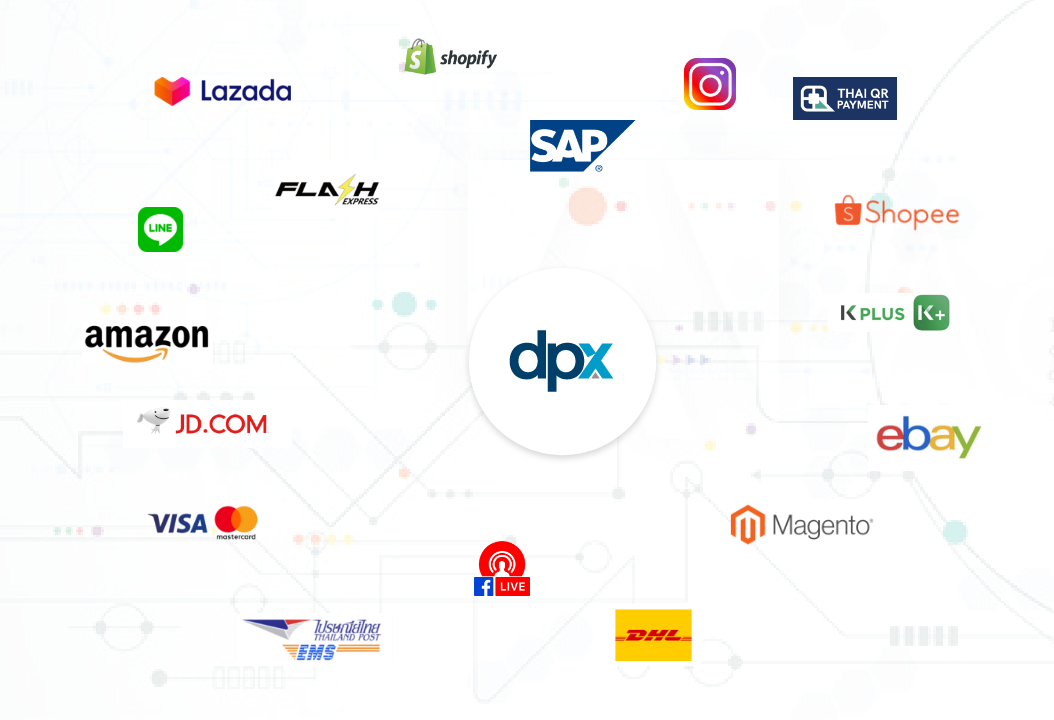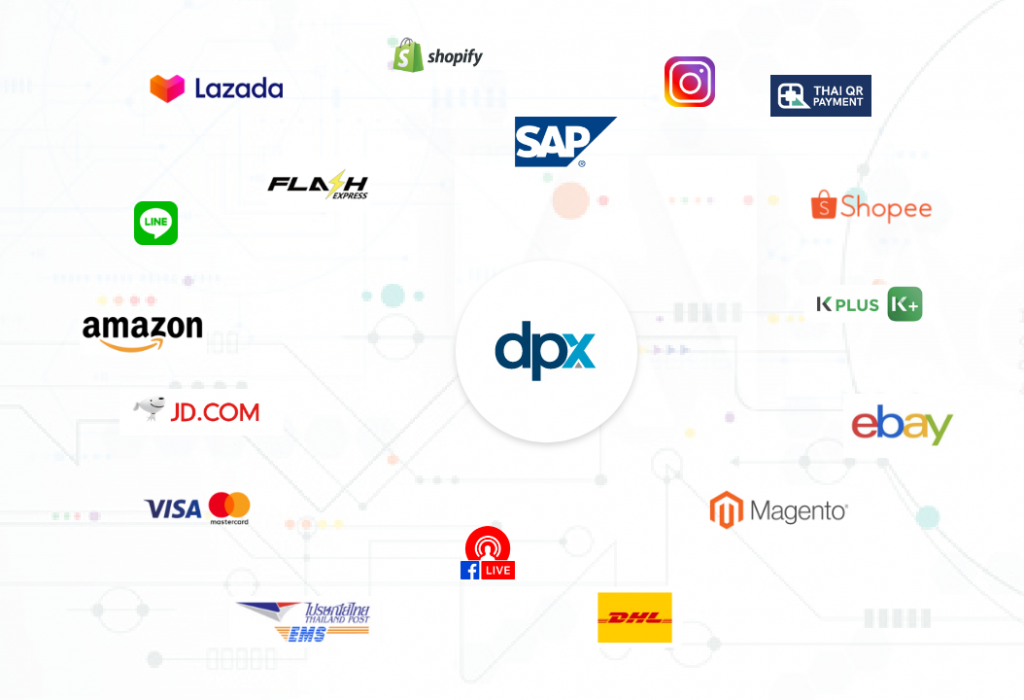 Integrated APIs with all platforms
To ensure smooth business transactions, dpx system can connect with all related platforms including Facebook Live, Shopee, Lazada, LINE OA, Magento, Shopify, SAP, and the customized APIs of your own platform.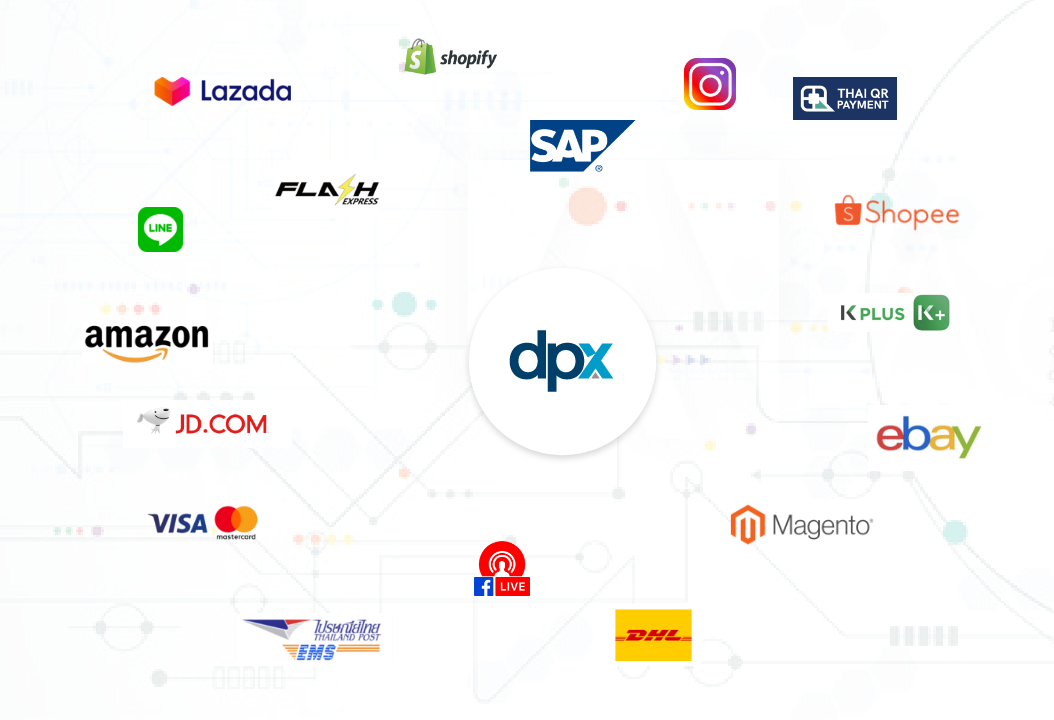 Facebook Live Comment Pulling System
DPX system allows you to pull on all Facebook Live Comments, and summarize invoice for the buyer to make payment easily. DPX fully integrates the Facebook Live functions in our system. Therefore, the sellers can sell your products through Facebook Live with ease of mind and worry free. All orders are automatically linked to DPX system and ready for billing and final mile delivery.  
Enterprise resource planning (ERP)
DPX client can examine all dpx operations through our real-time back office system, which is connected to all related platforms. The brand owner can easily check the stock levels, order status, reports, and statistics.  
We serve many global and leading local brands.
We connect to all platforms. 
In addition to serving many global brands, dpx has opportunities to work with the fast-growing leading Thai Brands.  

Dpx ecommerce – the leading fulfillment service provider of Thailand, guaranteed by world-class quality standard, global brand customers, and IT connection to all leading ecommerce platforms.
60 DPX Building Soi Aree 5 North,
Phaholyothin Road, Phayathai,
Phayathai, Bangkok 10400

Mobile : 082-444-9964
Tel: 02-278-2900
Fax: 02-278-2600
Email: ar@dpxecommerce.com